What we do & Who We Are
Find out more about our experienced advisory team, and why we can help your business when dealing with government.
What We Do
We are here to help connect your business with government. With our assistance, you will be able to work more strategically, communicate more effectively and better manage your time and resources. At ASA, we will help you to be heard through all the political noise to make an impact on those you are trying to reach and persuade.
Why We Do It
Few know how to 'hit the mark' and make the impact they want on political decision-makers. With experience at all levels of government and in government relations, we know what works and what doesn't work, and can show you how to avoid common, costly mistakes. Our no-nonsense approach means we can help you establish realistic goals and put in place appropriate, workable and practical strategies to achieve them.
Who We Are
Together our team has over 40 years of combined experience in Federal, State and Local Government, as well as government relations. This means that with our assistance you will be able to work more strategically, communicate more effectively and better manage your time and resources when engaging with the authorities.
Kevin Parer
Managing Director
After studying Public Policy and Foreign Affairs at University, Kevin has accumulated over 20 years of policy, strategy and communication experience working in senior managerial roles for both government and in the private sector.
In government, Kevin worked for the Brisbane City Council as a Strategy and Communication Adviser to then Lord Mayor Campbell Newman. He then worked for the Federal Liberal Party in Canberra and then with federal Queensland Senator and shadow Minister, Brett Mason.
In the private sector, Kevin is an experienced director, senior manager and consultant. His last role was as the senior government adviser for maritime company, BSE Maritime Solutions.
During that time, Kevin was also Vice-President of Queensland Superyacht Alliance and was on the Board of Directors for Superyacht Australia.
This maritime experience led Kevin to initiate and provide extensive guidance to the Brisbane City Council in creating their 'BCC Rivers Edge Strategy 2013'. His comprehensive input has seen the Council adopt many of his proposals for the Brisbane River, including his proposals for revitalising the Southbank mooring facilities, creating flood proof City Cats' berths, and building public facilities for recreational boat use along the river.
At ASA, Kevin will bring his experience and expertise to help you develop successful strategies and campaigns in dealings with government.
Zach Davis-Hancock
Director
Zach has worked as a political strategist for over a decade at local, state and federal levels of government.
He has extensive experience in stakeholder management, policy development, campaigning and market research and in 2013 Zach won an "American Association of Political Consultants (AAPC) Award".
Zach has also provided guidance for foreign investors and foreign clients in attaining work visas and investing in local businesses.
He has a great understanding of running successful social media campaigns and has been employed by both the major and minor parties to provide guidance in this area.
Until 2015, Zach was employed as a Senior Policy Advisor for then Minister for Aboriginal, Torres Strait Islander and Multicultural Affairs, Glen Elmes. Moving into the private sector, Zach has been a consultant for a number of not for profit organisations and corporate clients, specialising in market and 'opposition' research and is the Director of Gravis Insights Australia.
At ASA, Zach's research and campaigns experience will help to better target your interactions with and more effectively reach government and stakeholders.
Dr Arthur Chrenkoff
Director
Arthur is a highly credentialed and well respected political professional with 16 years' experience as a policy adviser in federal politics.
Having worked across a range of ministerial portfolios, Arthur has an extensive knowledge of policy development, campaigning, government processes, writing and communications. During his time in government Arthur was recognised as the best speech-writer in the Senate.
In the private sector, Arthur has worked as a consultant with many businesses and government clients, specialising in tender and grant applications, research, editing, as well as writing speeches, opinion pieces, position papers and general submissions.
Arthur has also run two successful blogs and has published a novel. His opinion pieces have appeared in "The New York Times", "The Wall Street Journal's Online Opinion", "The New York Observer", and "The Spectator Australia" blog. Arthur has a Doctorate in Law from the University of Queensland.
At ASA, Arthur will use his writing skills to meet your communications needs.
Peter Conway
Business Development Manager
A skilled management consultant and strategic planner, Peter has more than 30 years of experience servicing clients across a variety of large corporations.
Starting his business career in the banking industry, Peter moved to the retail sector where he owned and operated an innovative jewellery business. From this Peter learned the value of good customer service, developing his listening skills to facilitate a perfectly matched solution for every client.
Moving to work for peak national retail industry body, 'National Retailers Association', Peter was responsible for business development and the formation of strategic corporate partnerships.  Demonstrating his ability to speak the language of large corporate businesses, he secured work feeding the legal & training departments.
Over the past 10 years Peter has been contracted to roles servicing the construction, mining and accommodation industry.
Diligent in his sales research and certainly not afraid to cold call, he reflects on almost 30 years in the game by saying: "You need to have both empathy and vision when solving your client's needs – I cannot reiterate this strongly enough".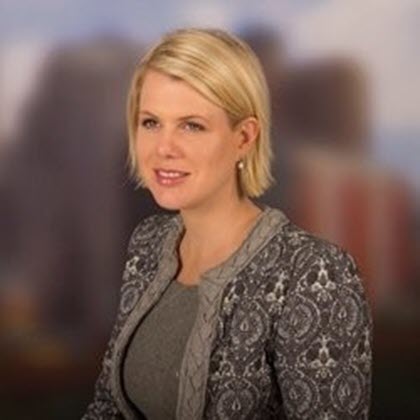 Georgina Parer
Strategy and Business Coaching
For the past two decades, Georgina has worked across government, corporate and professional services organisations in business development roles servicing B2C and B2B in Australia and overseas.
Throughout her career Georgina has proven her commercial ability to make a positive impact within large, complex organisations that operate within highly competitive market. Her employment portfolio includes several Big Four accounting and legal firms where she focused on client strategy and strategic planning, relationship management, procurement strategy and tender management, stakeholder and project management and executive coaching (advising c-suite at ASX top 100 organisations).
Georgina is skilled at developing relationships quickly with stakeholders at all levels and juggling multiple projects across various locations. She has a keen eye for detail, is a skilled communicator and a highly motivated, forward thinking, team player who can work autonomously and loves a challenge.
Siobhan Parer
Senior Bids Writer                                        
Siobhan is a Senior Bids Writer with more than 30 years experience advising and representing clients across a wide range of industries.
Prior to choosing a career in BD, Siobhan was a successful lawyer of more than 20 years, representing the government in significant litigation matters as a Crown Lawyer. Siobhan uses her experiences of working with clients to devise winning strategies and effectively implement them within short turnaround times and often under tight budget constraints.
Her competitive nature and love of winning makes Siobhan an ideal bids lead and her excellent communication style, honed through years of drafting and commercialising advices, and crafting press releases, lends her to being a brilliant tender writer.
Siobhan is also a 'Lady Start Up', creating her own successful online retail business which she still enjoys an active role in to this day.
Siobhan has a Bachelor of Arts 1993 (UQ), Bachelor of Laws 1998 (QUT), Graduate Diploma of Legal Practice 1999 (QUT), Diploma in Speech and Drama 2001 (AMEB), and Bachelor of Commerce 2002 (GU).
Great things in business are never done by one person.
They're done by a team of people.
Let us help navigate the government maze
If you have questions about us, or how we can help your business when dealing with all levels of Government, send us a message, or call
(07) 3036 5259