Commercialisation can be a long, difficult and frustrating process. But if you have an innovative idea that's market ready, you might be eligible for a Queensland Government grant of up to $250,000 to help your business grow to that next level of success.
The fourth round of the Ignite Ideas Fund, a part of the Advance Queensland initiative, is now open for grant applications – but you need to be quick as the process closes on Wednesday, 9 May 2018.
The Ignite Ideas Fund offers "Grants of up to $250,000 (excluding GST) to support activities that will test and implement commercialisation plans for a product, process or service that is market-ready; or in a local market and ready to scale into new markets; or has the potential to significantly disrupt or 'step-change' key industries in Queensland." The product must also be highly innovative.
To be eligible to apply you need to be a small or medium sized business employing fewer than 200 people and be headquartered in Queensland (you need to have operated for more than two years if applying for the maximum grant amount). And, of course, have that "idea", which will help you grow, expand into new markets, and create Queensland jobs.
So far, over 200 businesses have received funding under the previous three rounds of Ignite Ideas. A wide variety of products and services across many different industries, from finance to mining, and from biotechnology to software, have shared in the benefits of the program – so why not you? Below, a few of the grant recipients from the last round: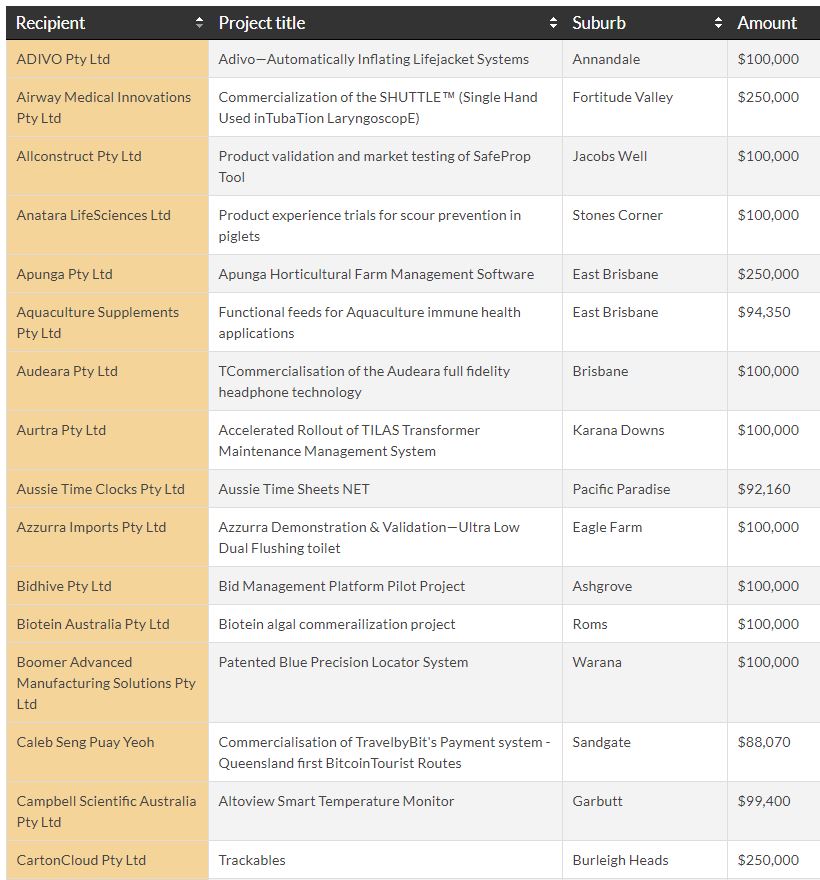 At the ASA we can help you through the whole process, from checking your eligibility to writing your grant application, so get in touch with us!